Become Share4you Leader
You are a trade hero, you deserve more!
If you are trading with one the Classic or Cent account you can become a leader on Share4you. This means that followers on Share4you will see your activity and will be able to copy your trades, each time paying you a commission.
4 account types with cent and standard lots
Set yourself the amount of commission
More than 100 000 investors available
No limits on received commission amount
How to become a leader on Share4you?
It's easy — just open a Share4you leader account or if you already have a Forex4you account you can convert it to Share4you leader account. To convert an existing Forex4you account just log in to your Trader Room and in your dashboard, click on the drop-down menu next to any of your trading accounts and choose the option "Convert to leader".
Learn more on Share4you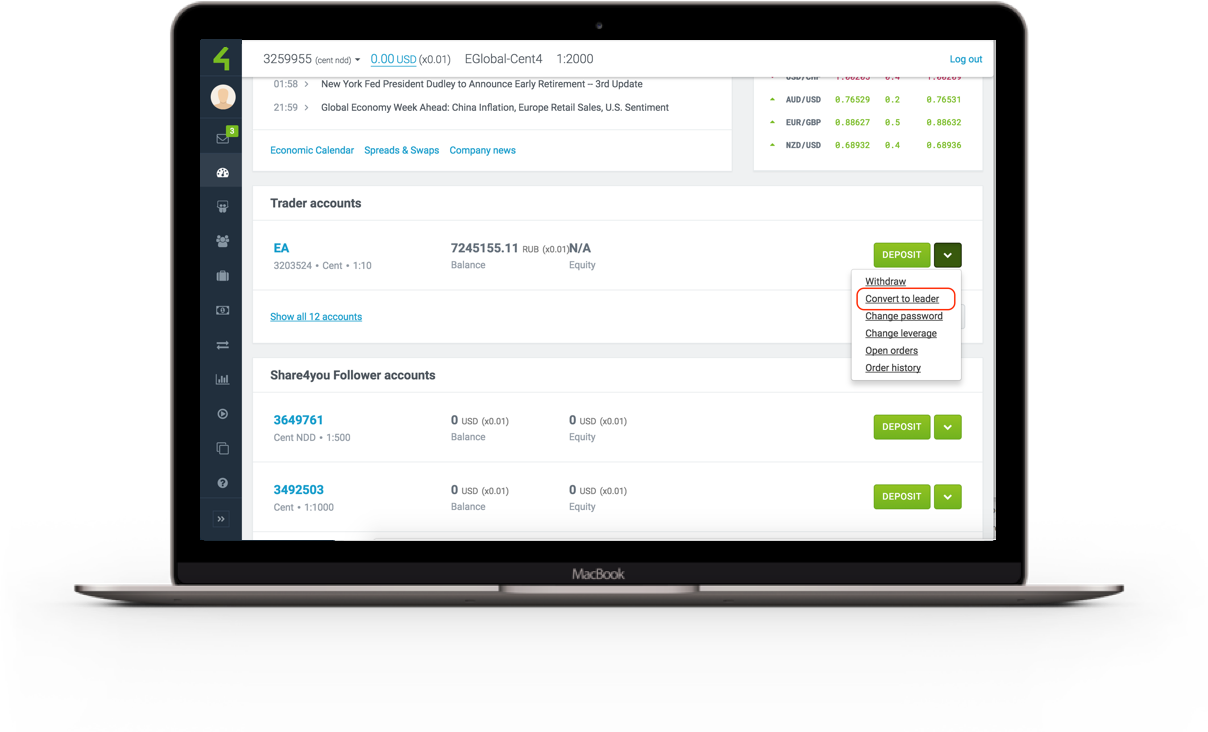 What is a leader's commission?
Get a commission for each lot copied from you. Set up the amount of commission for one copied lot that you would like to get. Possible commissions range from $2, $4, $6 and $8 per standard lot. The more followers copy you, the greater your income. There is no limitation on received commission amount. By changing the commission amount and sharing it with promotional partners you can build your strategy for advertising your account and attracting even more followers.
Learn more on Share4you