Forex4you WebTrader
Forex4you WebTrader
Trade with our award winning proprietary technology on the web, with no download necessary. Simple, safe, secure trading from anywhere.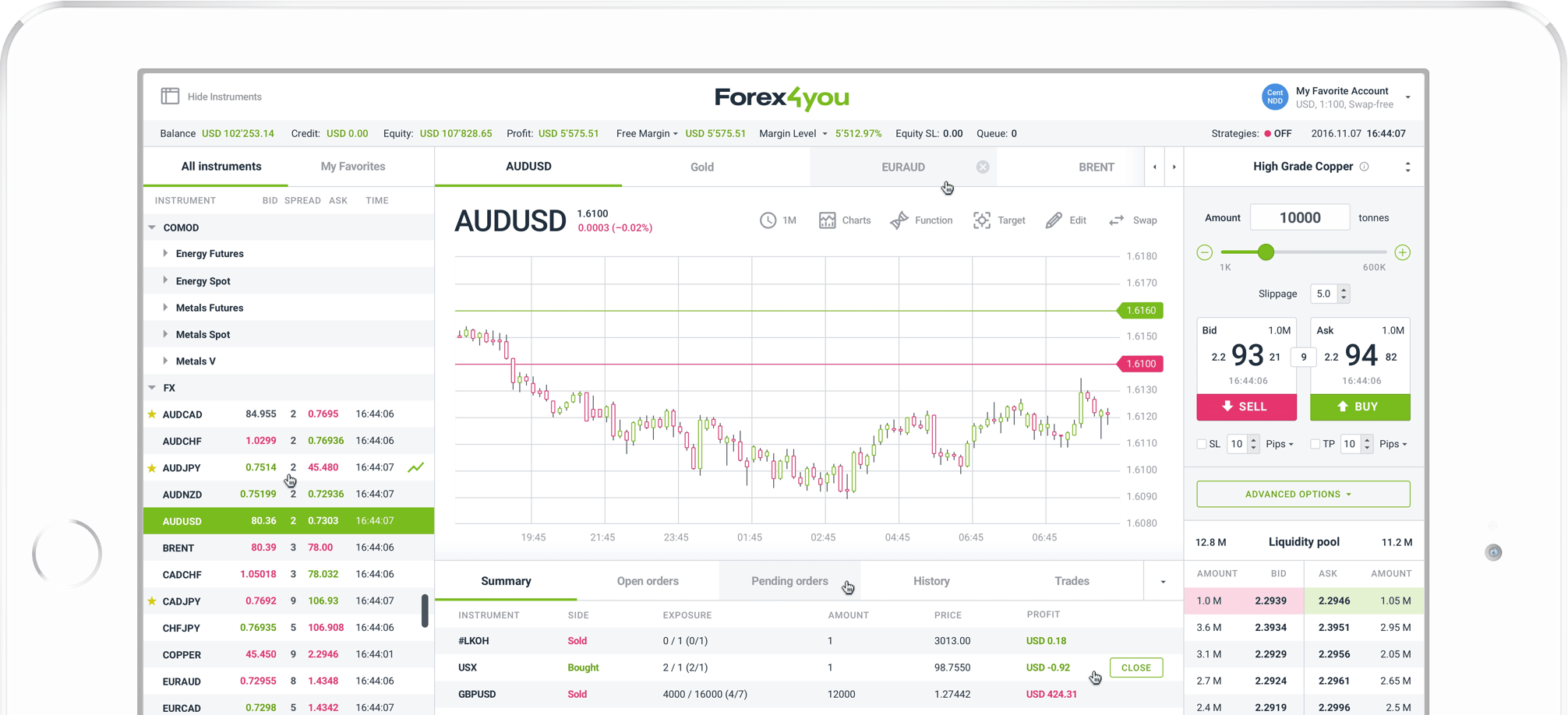 Our Forex4you WebTrader is fully featured web-based Forex software
Trading control
Full trading control with slippage function – you can set the slippage limit to suit your trading strategy (even 0 slippage).
Slippage
Stop orders with the Slippage function – Buy Stop and Sell Stop orders can be opened with 0 slippage as well.
Equity Stop Loss
Now you can set your own equity limit for compulsory order closing.
Tick chart
Full transparency – beside standard timeframes, now you can view the chart with every tick received from liquidity providers.
Liquidity pool
You can view the available liquidity amount on prices from different liquidity providers.
Important information:
To log in to the Forex4you WebTrader please use your Trader Room login credentials
Try out the Forex4you WebTrader in your browser
Access financial markets anytime and anywhere