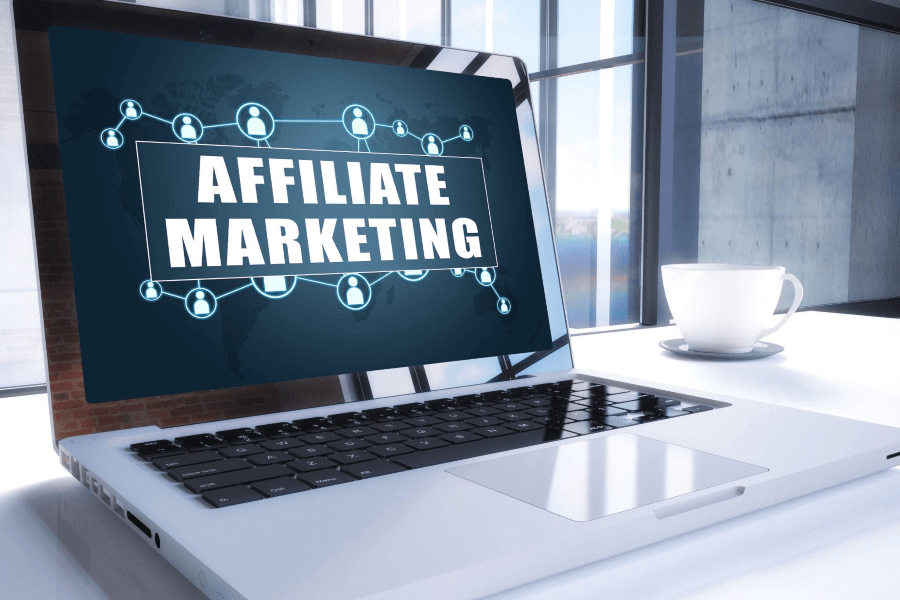 It's common knowledge that anyone can generate substantial earnings through affiliate marketing. However, before you jump right into an affiliate marketing community, make sure you understand these five important factors for the best chance of success.
1: Stand out from the crowd
In a busy marketplace, your best bet will be to differentiate yourself from the masses and create your own distinct "brand". You can do so by finding your unique spin on popular topics to provide more specific and useful insights than what others are sharing. Remember, everyone wants to feel like an insider, so always try to angle your content to make them feel like one.
But if you don't even know where to start, it's a good idea to do some research on what is trending around the world. Such categories are constantly being searched and consumed, which means that there would naturally be an abundance of affiliate programs to choose from. For example, E-commerce is currently the hot topic of the day, and would be a great place for you to reach a large audience and gain more referrals.
On the other hand, you should avoid broad, sweeping categories such as "technology", and zoom in on more defined sub-categories such as cloud computing or the eSports industry. Trust us, it will be so much easier to grow and show your expertise as an early influencer in a less cluttered environment and build a comfortable niche for yourself.
Pro Tip
It always helps if you are passionate about the niche that you've chosen, as not only will your readers be able to tell, but it makes it so much more enjoyable for you in the long run.
2: Find Your Platform(s)
Whether it's on a blog, website, Facebook, LinkedIn, Twitter, YouTube, Instagram (the list goes on), there are countless platforms for you to share your content. So, make sure you leverage them to fully engage your audience! For instance, you could always share a useful infographic post about investment on Facebook, write a blog article on the same topic, or even create a YouTube tutorial – then cross-link them all together and tag them with affiliate links for optimal engagement.
Pro Tip
Rather than simply pushing every topic to every platform, identify the right platforms that relate best to your content. For example, while a blog, Instagram or Facebook are perfect for restaurant reviews, LinkedIn might not be the ideal place for it.
3: Tap On and Cash Out with Affiliate Programs
Right, now that you are clear about your content goals, how do you start earning some income? Well, that will only happen when you sign up with at least one affiliate program.
You could join an affiliate network which offers you a network of brands you can work with, and handle your relationship with the brands, including reporting, tracking, and payment as well.
Or you could join a brand and solution provider which would enable you to work more closely with the provider whose solutions you are promoting. This means that you must trust the brand to track your referrals and conversions and provide appropriate payments. Therefore, it's better to stick with companies with well-established affiliate programs and a solid reputation among affiliate marketers.
Pro Tip
Brands tend to offer higher commission and conversion fees compared to affiliate networks. But with a ready pool of merchants, affiliate networks provide an easier way to work with several brands at once.
4: Offer Valuable Content
Remember, when it comes to generating income, it's all about eyeballs and traffic. So rather than just creating content that you are interested in, start strategizing about what can truly engage your readers or viewers.
Take for example a platform with a huge community like Forex4you who's community is constantly on the lookout for ways to gain an advantage or build their knowledge. This is the perfect place to provide useful tutorials on trading and analysis of stock market movements, or even success stories on how you have grown your capital.
This will not only build up your reputation and brand as a trader, but also help to convince others to join you and strengthen your referral volumes on Forex4you.
Pro Tip
Try to develop your personal brand and niche by creating compelling content that nurtures and encourages others. This helps to solidify your reputation as a legitimate source in the industry.
5: Do the Research, Review and Adapt
There's no shortcut to success. To become a profitable affiliate marketer, you'll have to put in the hard work.
While creating quality content and linking up with various affiliate programs is a must, adopting good SEO practices will help you further boost your content on the search engines. Always do the research to find out what your audience are searching for so that you can craft the right content at the right time. You should also constantly monitor your statistics and make tweaks to your content for maximum impact.
Pro Tip
Regularly review your portfolio and keep a lookout for new affiliate programs with higher payouts. It's the same with new up-and-coming solution providers who may be especially popular as audience preferences change over time.