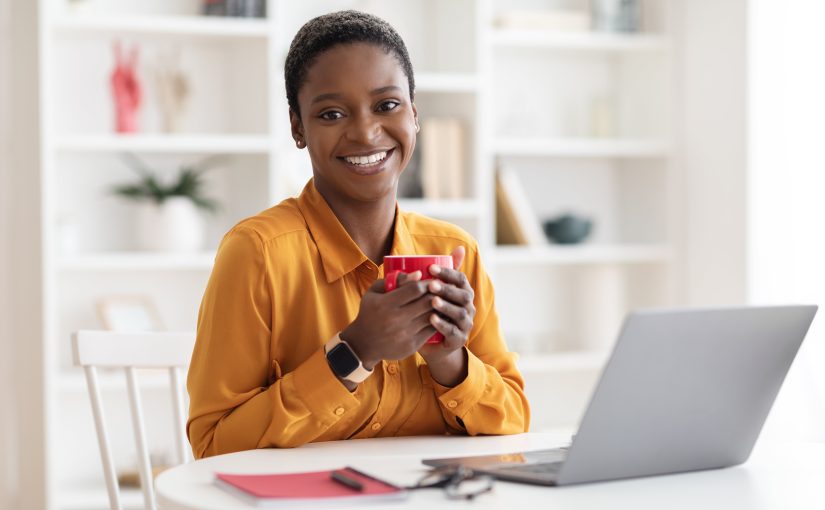 So you're one of the millions of Nigerians looking for a second income stream to boost your bank balance? Or, perhaps you want to start your own small business but don't know where to begin? Here are 5-money-making ideas that Nigerians use every day to stretch their budgets and make sure the end of the month comes before the end of the money!

Rising costs of living, high unemployment and bills to pay. It seems the challenges never stop piling up, and they are getting worse. These are global forces driving the trends to work-from-home. Look around, small businesses are booming, even Forbes Advisor is telling its readers how to generate a second income stream and ease their financial burdens.

Legendary American Football coach, and 3-time Superbowl winner, Vince Lombardi once said; 'The only place Success comes before Work, is in the dictionary.' So remember your business, side hustle or not, will take hard work and persistence to grow and succeed.

Now, before you do anything, think. What interests you? What do you have to get started? Ask these important questions first. Do I have any skills? How much time do I have to work your hustle? What funds or resources do you have to start with?

If you're like most of us, you probably don't have much cash to begin with. Here are five money-making ideas that don't require much capital to start!
1. A is for Affiliate Marketing
Now is a good time to be an affiliate marketer in Nigeria if you have a social media profile and a loyal following. Affiliate marketing companies like Konga, Jumia and DealDey run programs that pay you for every sale you refer. If you have a popular blog or large followings on your social media accounts, you will want to check out online trading platforms such as Forex4you for a healthy second income.

Simply register for an account with Forex4you, introduce clients or partners to the broker, and earn whenever they trade, or when they invite clients to trade. The more clients or partners you attract, the bigger your monthly intake. The best part, no trading experience is required!
THE PROS
Low start-up costs and you can start earning almost immediately. Many affiliate marketing companies and products to choose from means unlimited earning potential if you're consistent, hardworking and successful.

Forex4you's partner programs also allow you to earn extra income by promoting leaders on their copy trading service, Share4you. Earn a percentage of the Leader's profits whenever a client you referred copies the trades of this leader.
AND CONS
Competition. There are plenty of affiliate marketing programs out there and millions of affiliates hustling their hustle just like you, so finding your niche and building a following for your website is key to success.
2. Tutoring
You don't have to be a genius to be a tutor. But if you have specific knowledge or a skill tutoring someone with similar interests is a fun and profitable way to earn some extra money. These days you're no longer limited to tutoring people face to face. Teaching someone to make and weave hair properly, to play the guitar, improve their mathematics or learn another language can be done online via channels such as YouTube, WhatsApp or Google Meet. If you face issues looking for clients, tutoring jobs can also be found online via established platforms.
THE PROS
Whether you're an academic or an artist if you have knowledge or a skill there's always someone out there who wants to learn. Start up and running costs are low, and your business can be scaled if you post lessons online attracting viewers and advertisers, thereby increasing your earnings.
AND CONS
Establishing a reputation and building a group of regular customers takes persistence. One-on-one tutoring limits your earning potential so learn to make short impactful videos and put yourself out there.
3. Freelancing
The freelance industry has been booming globally since the start of the Covid-19 pandemic, with millions turning to freelancing to put some bread on their plate. If you are a copywriter, a designer, bookkeeper or a techie, the world is your oyster. If you don't have your own clients a number of websites locally and internationally post jobs you can pitch for, and they handle all the client interface and payment procedures.
THE PROS
Work from home or where-ever you are. There are loads of freelance local and international platforms available offering all sorts of freelance work. If you pitch for international jobs, you can also get paid in foreign currency.
AND CONS
A common worry for freelancers is how much to charge and ensuring you get paid. Freelance platforms take care of billing and payments, but they can also charge high commissions.
4. Content production
If you're a creative person, then sharing your art, music or making other content and posting it on media platforms is a great opportunity. If you produce quality content consistently you could soon attract advertisers and monetize your work that way.
THE PROS
you get to do what you enjoy and when you do it doesn't feel like work. All you need to get started is a smart phone and something to say.
AND CONS
It takes talent, dedication, hard work and persistence to continue making content that people will enjoy and keep coming back to.
5. Copy trading forex and shares
Worldwide, thousands of exchanges allow millions of investors to trade shares in companies listed on their platforms. At the same time they also allow traders to trade forex with many major currency pairs. Trading shares in companies or forex for profit is a skill that takes knowledge and time to learn and acquire. That doesn't mean you can't start now, or that you need a large capital to begin!

So where do you begin? Luckily technology has come to our aid and global platforms such as Forex4you.com.ng have a copy trading service that makes it easy for inexperienced traders to copy successful traders on international exchanges and gain from their expertise. So you can earn while you learn. Simply select which trader you wish to copy and the amount you wish to trade with. Then let the trader and the platform do the rest for you. It will copy all your trader's trades in direct proportion to your own investment. The platform allows you to copy both forex and stock market traders.

Remember, all trading involves real risks of losing some or all your capital and even experts get things wrong; so always trade cautiously.
THE PROS
Most established platforms have demo accounts for you to practice and learn trading before you commit any money. They also have educational materials and training modules to help you grow your skills. Small minimum deposits make it even easier to get started.
AND CONS
Becoming a successful trader in the stock and forex markets takes knowledge and skill. Time is needed to learn how to analyze the markets and craft a trading strategy that best suits your objectives and risk appetite.

There you have it, five popular money-making ideas to get you going on your journey to financial freedom. Which one suits you best? Only you will know. But working hard and believing in yourself will get you far.