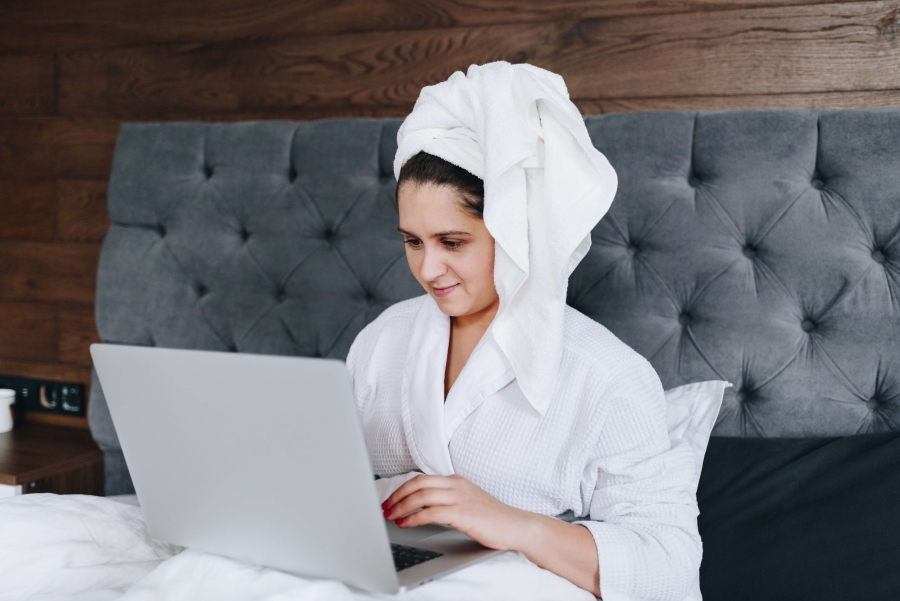 Already have a day job, but looking to make some extra cash on the side? Well, there are many ways you can do so.
Here are 10 that you can start with and you can even keep your pajamas on:
1. Call center agent
Full disclosure alert, you are going to need loads of patience for this. When customers make time to pick up the phone and call a company, it is usually because they are angry enough to do so.
As a call center agent, you will need to keep your cool and talk customers through the problem. The selling point here is you can handle calls from anywhere in the world. And most major brands need agents to improve their customer service delivery.
So, you are likely to have options, including choice of a time zone that is outside the working hours of your day job. It can be fulfilling, too, if you succeed in turning a customer's frown upside down!
2. Dropshipping retail mover
Online shopping is the rage these days. If you are apt at finding good bargains, you can use this skill to earn extra income with dropshipping.
It lets you sell and ship products to online shoppers without the need to hold any physical inventory. When you have confirmed a transaction, your goods will ship directly from the supplier's warehouse to the customer's home. So you do not have to worry over the nitty-gritty of logistics management.
You just need to be skilled at identifying manufacturers and wholesalers that offer the best cost price for the goods you want to market. Then figure out a price strategy that brings in a healthy profit margin.
If you are a newbie, check out tips from Shopify's Oberlo and
3. DIY crafter
Not great at buying and selling, but good with your hands? Then tap online platforms such as Etsy to sell crafts and other homemade wares.
Customized face masks, digital posters, and wall decors are just some ideas to get you started.
If you have been making personalized gifts for your friends, why not make some extra cash from it?
4. Trash to treasure
Someone's trash is another person's treasure.
Let the spring-cleaning begin!
5. Home cooking vlogger
If cooking is more your kind of thing, why not share your recipes online?
Post videos to provide a step-by-step guide on how others can recreate your recipes. You can attract more eyeballs if you specialize in a food category, such as oriental cuisine or vegetarian Asian recipes.
6. Home cooked meals
And once you have built up a fan base from your cooking videos, you can start selling your dishes. Several home-based chefs have surfaced in recent years, so there is a market for good home-cooked meals.
Besides, if you have amassed a following from your vlogs, there are obviously people who already love your recipes.
You can also tap your videos as a way to market and promote your dishes that you have on sale.
7. Write for a fee
If you are better with words, you can start a blog or offer content services as a side business.
Find a topic you are passionate about or an issue that has wide public appeal, such as music or fashion. This will allow you to target a wider audience and, hence, more eyeballs.
Like vlogs, when you are able to nurture a strong following for your blog, you can use the platform to generate more income. Think affiliate marketing and branding partnerships. The revenue potential here can be drool-worthy.
8. Insta-Tik influencer
Have a bubbly personality or an infectious disposition? Well, you may have what it takes to be a social influencer on popular platforms such as Instagram and Tiktok.
If your pet parrot has a bigger personality than you do, create an account for it on Instagram.
Many pets have helped their humans grow a large following online, including Jiff the Pomeranian and its feline Instagram peer,
9. Build the next superapp
If software codes and gadgets are more your thing, try building the next killer app.
Find a common painpoint that exists today and develop an app to plug the hole. It can perform the simplest of tasks, such as reminding users to not hang their laundry out when it is forecast to rain.
If you are able to identify a real gap in the market, your app can ring in the moolah when a company offers to buy it from you.
10. Pick up trading
Maybe you are keen on buying and selling forex instead? Then you should check out Share4you.
The copy-trading platform is ideal for both beginners and experienced traders, so you can chalk up a good income even with basic knowledge about forex markets.
Share4you lets you browse the profiles of hundreds of traders, including their trading history and results.
Simply pick and automatically follow the trading activities of experienced traders with strong track record. If you need a breather, you can pause trading activities anytime.
So go forth with your favorite traders and watch your portfolio grow!