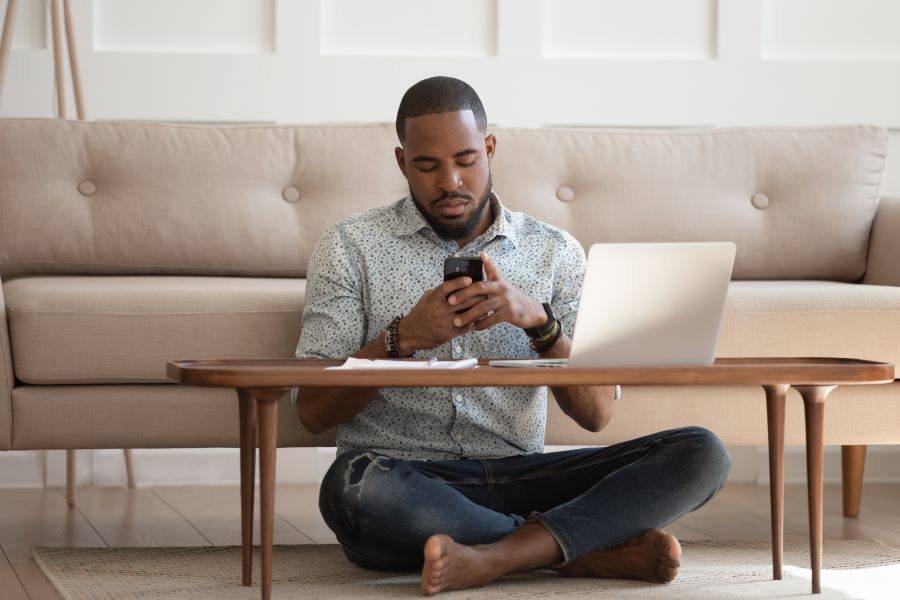 For newbie traders who are just getting started, there is a lot to take on board. At the root of trading is the ability to maintain your capital as long as possible, while extending gains and minimizing losses. There will always be losses along the way, however the goal is to win more trades than you lose. This is achieved with a combination of learning about the markets, employing risk management techniques, and knowing when to open and close your trades. As such, it is important that you save some time in your schedule to learn the basics of trading. This will help you to build a foundation. Trading is a journey, one which you can improve at and hope to see better results as your knowledge base expands.
Once you have this starting base, it is time to look for the best brokers for forex trading in Nigeria. Finding the best broker in Nigeria is a key part of the puzzle, as it means a robust and seamless trading experience, security of funds, and regular support whenever you need help. This article will look at some of the standout features of top forex brokers in Nigeria, so you can get started on the right foot today.
Security and Reliability
The most fundamental aspect when looking for good Forex brokers in Nigeria is making sure that you are only considering brokers that have a good reputation for being a safe and secure option. You want to be confident that you are using an offering that is legit and will keep your funds protected and allow you to access your money as needed.
You also want to know that it is going to be reliable when it comes to making a trade. Even a delay of a few seconds can prove very costly when you are trading. Therefore, this is something you have to absolutely consider when looking for the best forex broker in Nigeria.
To validate the security of a broker, you need to look to see if it is licensed by reputable regulators. You also should look at any form of funds protection they have, as well as seeing if the broker deals with top-tier banks. In terms of reliability, you will need to assess the strength of the trading platforms that are available for users. You want platforms that are easy to use, promise fast execution speeds, and give you access to the markets around the clock with zero downtime.
Ease of Use
When you are looking at trading systems, you want them to be very easy to use so that you will not be wasting time with a platform that does not work efficiently. You want the entire process from start to finish to be seamless, whether that is placing orders or researching potential trades.
It is particularly important that a trading platform is easy to use if you are a beginner in the trading space. This includes having video tutorials, a smooth navigation system, and compatibility with the likes of mobile, tablets, and desktop devices.
Seamless Transactions
If you want to capitalize on a certain opportunity, you will want to be sure that you can quickly add funds to your trading account. This is why you want to assess the deposit times of a given operator, as well as make sure that your preferred options will be available to you. You also want to know that you will be able to quickly get your hands on your funds as needed in a quick and cost-effective manner. Otherwise, you will likely want to look elsewhere.
Large Leverage
One of the core aspects of many people's forex trading strategies is leverage. This is also called margin trading and it allows people to trade more with less money. This can lead to larger profits if your trades are successful. Many of the top forex brokers in Nigeria will provide this margin to you on an interest-free basis.
Naturally, leverage works both ways. This means that while it can amplify your wins, it can also amplify your losses. Therefore, you need to be careful. Different brokers will have different levels of leverage available to their users.
Free Analysis and Learning Tools
One of the important parts of trading is always making sure that you are up to date with the latest trends and strategies. This means that you need to be constantly educating yourself; many of the best forex brokers to use in Nigeria have extensive education resources available for you. These can cover the most basic topics or look at more advanced areas of trading.
Many good forex brokers in Nigeria will have the likes of articles, video series, and webinars relating to trading. You also want to be sure that the research and analysis tools on a platform are going to be very conducive to your needs. This allows you to find potential trading opportunities, see where your entry and exit points should be, and can also alert you to changing trends. They are usually a core part of most people's trading strategy.
Swap-Free Accounts
Certain types of traders are going to follow an approach that sometimes requires them to hold an open trading position overnight or for numerous nights. A lot of brokers will charge traders an overnight fee for doing so, which is also often called a rollover fee or a swap fee.
There are now top forex brokers in Nigeria that do not charge swap fees, which is going to make a difference to your bottom line if you are going to be holding these types of positions. These fees are typically the interest rate difference between the currencies that you are trading.
Around the Clock Customer Support
No matter what broker you might be using, there are likely going to be certain occasions where you need to speak directly with the customer support team. You might be having an issue with the performance of the trading platform or a transaction that is not processing.
Whatever the case might be, it is important that you can reach the customer support team instantly and in real-time. As the forex markets are open 24/7, having around-the-clock access to customer support is going to be highly important.
Getting Started
Now that you are aware of some of the leading qualities you need to search for when it comes to the best brokers for Forex trading in Nigeria, you will likely be ready to find the right option for your needs. The process of getting started is quick and easy, allowing you to start trading in little to no time at all.
Forex Trading involves significant risk to your invested capital. Please read and ensure you fully understand our Risk Disclosure.