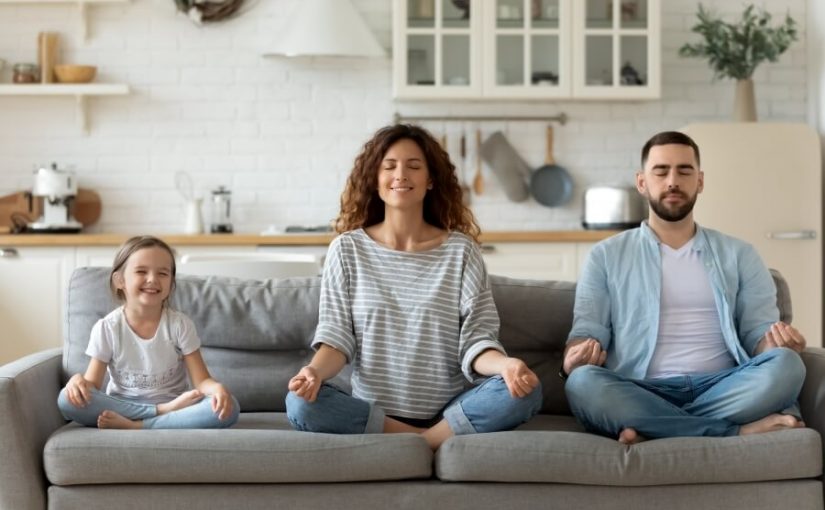 The highly volatile world of financial markets can be unnerving for traders. Those who are unable to stomach the highs and lows may end up with blistering ulcers.
Traders may want to consider meditation to avert costly medical and therapy fees. It is free, takes up just a few minutes a day, and can offer tremendous health benefits.
In fact, research from Brown University suggests meditation can help you manage chronic pain and depression. It enables enhanced control over sensory cortical alpha rhythm. This helps regulate how the brain processes and filters sensations, researchers say.
Here are five reasons why successful traders meditate:
Get into the trading zone
If you are a seasoned trader, you likely already have a well-established trading plan. You also probably have been keeping a trading journal.
However, all the strategic preparation will mean nothing if you are not mentally ready. You need to establish the right mindset and get into the zone.
Meditation helps get you there by clearing your mind from unwanted distractions. Remember that only 10% of trading is about technical acumen. The rest is about emotional intelligence. You do not want to lose your cool when chaos hits the markets.
Meditation is a powerful tool to help you find the balance between mind and body, and help you get into the right trading zone.
Meditate on this
If you can, meditate in the morning when you are fresh and awake. Otherwise, commit to doing so at the same time and same place, so it becomes a regular daily routine.
Let it go, let it go
Once you get into the zone, you also need to be able to come out even after a bad day at the markets.
No trader is perfect. Mistakes will be made, especially if you are just starting out. Even the best of traders will inevitably suffer losses along the way.
These can be tough to swallow and can affect your confidence if allowed to fester. If you let the anxiety brew, you may end up making more mistakes and straying from your trading strategy.
Meditation can calm your nerves and keep things in perspective. When you set aside time each day to regroup and refocus, you can be prepared emotionally to make clearer trading decisions.
It encourages you to reflect and start each day with a fresh look. You then will better realise what you need to do to stay the course.
Meditate on this
Find a position that gives you the most comfort. You do not need to sit cross-legged or in a lotus position if doing so gives you muscle cramps.
Zoom in on the prize
As the trading environment becomes more competitive and complex, traders can find it difficult to stay focused.
Concentration is vital for traders and necessary to avoid errors.
Because it helps clear your head of unnecessary disturbances, meditation allows you to focus and keep your eye on the target.
It empties your mind of chaos and resolves any internal conflict. Only when you can clear your head of such struggles can you clearly navigate towards your goals.
Meditate on this
You do not need to meditate for hours on end. Even five or 10 minutes a day can go a long way in helping you reduce stress.
Stay calm and carry on
Those who meditate have found it helps manage their stress level and anxiety.
Studies reveal a correlation between just 20 minutes of mindfulness meditation and anxiety relief, reducing anxiety by up to 22%.
This can prove essential in the highly stressful trading world, where every market dip will send hearts palpitating.
Aspiring traders with a weak constitution may want to consider starting with a demo account before plonking their hard-earned money.
Trading platforms such as Forex4you offer various account types catering to traders in different levels of maturity, including newbies. The demo account allows you to trade in a live market without any capital. This way, you can gain hands-on experience minus the risk of losing real cash.
Forex4you also supports more than 150 trading options, including currencies, stocks, commodities, and cryptocurrencies, so you can learn to trade in your preferred stock or currency.
Meditate on this
Let the mindfulness you fostered during meditation carry forward to your next task. Keep a clear focus on what you need to do next, whether it is to hit the trading floor or shower.
Be one with wellness
Meditation helps you control your state of mind, so you can filter out unnecessary information. You then can better focus on what you need to be in your best frame of mind for trade.
Mindfulness meditation sharpens your concentration and heightens your ability to understand the situation. It enhances your patience and enables you to think outside the box.
More importantly, by focusing on positivity and reducing unhealthy thoughts, meditation puts you in a better shape to deal with the volatility of the stock market.
In short, it keeps you from having a mental breakdown after a stressful day of trading.
Meditate on this
Some days, even meditation cannot completely take away the blues. And that is perfectly okay. It is more important that you set aside time to focus on your mental wellbeing.
Forex Trading involves significant risk to your invested capital. Please read and ensure you fully understand our Risk Disclosure.