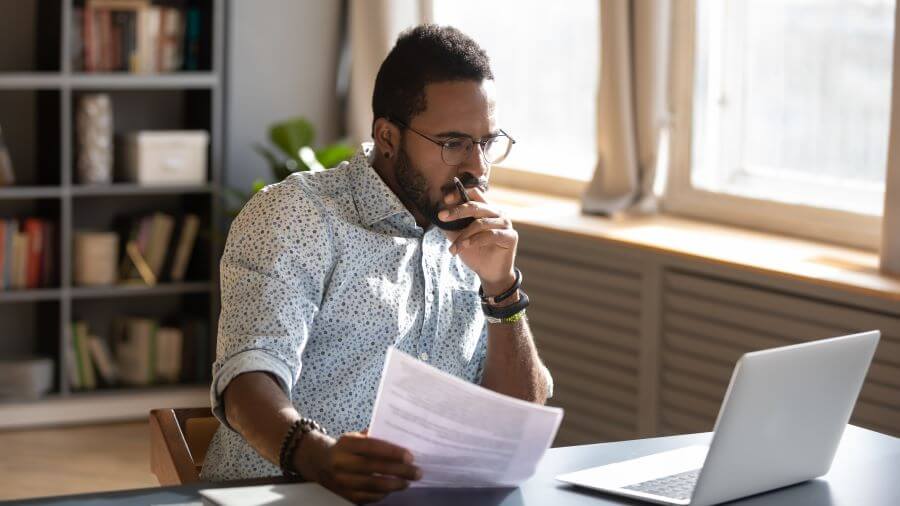 When it comes to finding the best Forex trading brokers in Nigeria, there are many things for you to consider. You will have to undertake some research before getting started, and in this stage, you must be both fair and objective in narrowing down the list. Choosing the most reliable Forex brokers in Nigeria can be critical to your trading outcome, and the research you conduct now will allow you to find the best option for your exact needs. This article will take you through the process of choosing trusted Forex brokers in Nigeria.
Safety & Security
The first thing you will need to consider when assessing the different Forex trading brokers in Nigeria is their safety and security. You only want to look at legit Forex brokers in Nigeria and not deposit your funds with any unreliable operators. However, this can be easier said than done.
This is why you should complete this step at the start of the process, as you can quickly rule out any sites that are not safe and secure. Many different aspects constitute a trusted Forex broker. First of all, you need to look to see where the broker holds licences.
Ideally, it needs to be under the oversight of one of the trusted financial global regulators. This will help you establish that the broker will be complying with a stringent set of rules and regulations as laid out by the regulator and not acting in a nefarious manner. Another helpful way to assess the most trusted Forex brokers in Nigeria is to do some of your own background research to grasp what sort of reputation they have in the space.
You can do so by looking at the likes of social media and forums. You will want to look for reviews and feedback from real people rather than review sites. This will give you a true insight as to what it will be like to utilise a given Forex broker, and you will discover any glaring issues about the safety of your funds or information in this phase.
Another way to do this is by contacting the support team before you make a deposit. That way, you can test them out. How quickly do they reply to you? How efficient and well-trained are their support team?
Another aspect that you need to consider is the availability of safe payment methods. You also want to know that you will be able to get relatively fast withdrawals when you need to remove funds.
Finally, it is vital that you know that reliable Forex brokers in Nigeria will have proper security protocols in place that will keep your fund and sensitive information protected. This includes the deployment of encryption technology, as well as two-factor authentication and other types of security measures. One such broker is Forex4you, where besides adhering to industry standards, they ensure the segregation of client funds in top tier banks.
Available Investment Products
As soon as you have cultivated a list of legit Forex brokers in Nigeria, you can then look to see which of these options will cater to your investment product needs. You only want to deal with those brokers that will meet your needs in this regard. This means making sure that your preferences are looked after, whether this is through the trading of specific currency pairs, cryptocurrencies, or CFDs.
Account features
You will then need to see what types of account options will be on offer with a given brokerage. Some Forex trading brokers in Nigeria will only have a single main account option, while other platforms will have numerous offerings available.
It is also important to find out what types of fees you will be facing and what products are available for you to trade with certain account types. There might be minimum account opening deposits required for certain trading platforms associated with a particular account type.
Everyone will have their own needs when it comes to what they want with a Forex broker account. If you are planning to trade using leverage, then this is also something that you will need to assess.
Fees
Another key consideration when looking at trusted Forex brokers in Nigeria is checking to see what fee structure is in place. To make money, Forex brokers incorporate fees in different ways. Some of them will include their fees into the spreads and not charge you any commission on your trades.
You need to know precisely how the broker is making their money and where the fees come into place. This will then allow you to compare the different options like for like. You will be surprised at the differences in commission and spreads that you will encounter with the various brokers in the space today.
It is a critical consideration if you trade a lot with large sums of money. There will also be non-trading fees often associated with the Forex broker accounts. This includes the likes of inactivity fees, fees associated with using specific trading platforms, and so on. These are other aspects that you need to consider before you commit to a given broker.
Trading Platforms
One of the most important aspects of signing up for an account with a Forex broker is the types of trading platforms that will be available for you to use. Very often, you will come across industry-standard trading platforms such as MetaTrader 4 and MetaTrader 5
These are tried and tested trading platforms that will be conducive to the needs of most traders. There will also often be proprietary trading platforms on offer. You can usually find these with the more established and reliable Forex brokers in Nigeria.
If you have been trading for some time, you will likely have come across MetaTrader and tried it out before. However, if there is a proprietary trading platform, you will need to double-check to make sure that it will be in line with your specific needs. This includes making sure that it is easy to use, easy on the eye, and contains all of the additional research and analysis tools you need.
Ease of Use
One important consideration that can often get overlooked when looking at the best Forex brokers in Nigeria is the ease of use of the overall offering. You want to be confident that you can add and withdraw funds with ease, no matter what time of the day it might be.
You want to be dealing with a platform that has a good navigation system and will be easy to conduct your trades. Otherwise, you can have a frustrating experience as you might miss out on potentially profitable opportunities as you cannot find the trading opportunity fast enough.
The ease of use also translates over to trading via mobile devices. Many people nowadays prefer to place trades and carry out essential account functions directly through their mobile devices. You will need to discover whether the broker has a mobile app or has a browser-based system.
People like having the ability to make a trade no matter where they are, which is why mobile compatibility is becoming more prevalent in the selection process for a leading Forex broker account.
Customer Service
While you are never going to want to run into an issue when you are using a Forex broker, there are times when you might need a bit of help. Therefore, you want to have a good range of options by which you can get into contact with the support team. You also want to have flexibility in terms of the hours in which you can contact these people. Therefore, responsive, and high-quality customer service that brokers such as Forex4you offer, is going to be another consideration. At Forex4you, there is a trained team of customer support specialists that you can reach via a toll-free hotline, email, or live chat.
You might also want to get access to other types of quality customer service support, such as access to educational resources. Traders are always trying to deepen their knowledge and learn new techniques, no matter if they are a complete beginner or have many years' worth of experience under their belts.
Many of the leading brokers will offer financial education in the form of videos, webinars, articles, and podcasts. If you want an all-in-one broker, this could be an essential consideration worth keeping in mind.
Making a Final Decision
Once you have utilized the above criteria when looking at the legit Forex brokers in Nigeria, you will likely have narrowed down your list of options substantially, with just one or a handful of options remaining. You can then simply choose the option that looks the best to you at that moment in time.
You will be confident that you have adequately carried out the research needed to know that whichever broker you go for will be a high-quality option that is very conducive to your needs. Signing up for a Forex broker account takes little to no time at all, so you can be up and running in a matter of minutes in most cases.
Forex Trading involves significant risk to your invested capital. Please read and ensure you fully understand our Risk Disclosure.