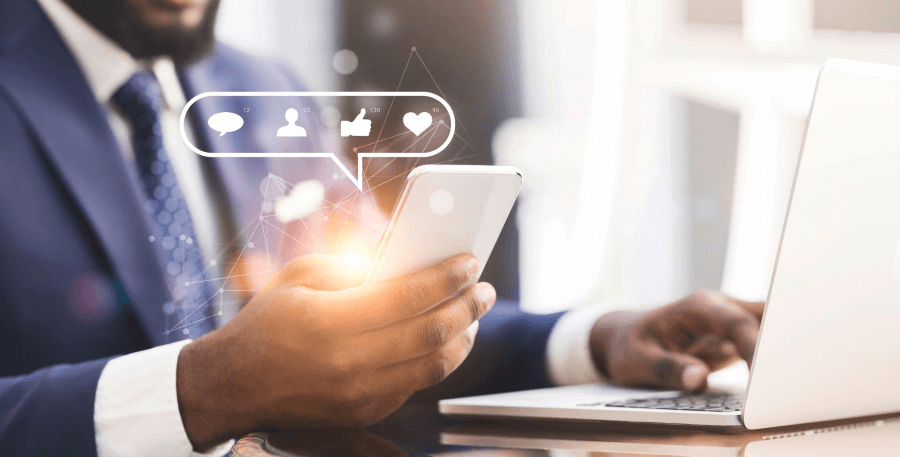 If you are reading this, then you should already be aware that affiliate marketing is an amazing way to generate additional income. But have you truly embraced every opportunity to grow your brand and maximize profits?
Let's explore 5 areas that you can work on to take your brand further and reach out to more affiliate programmes than ever before.
Mark your territory
Rather than diluting your brand by being a jack-of-all-trades, you should identify a domain or niche to specialize in. Although this allows you to become a thought-leader in your chosen field, it also requires you to research and understand your subject. Which is why it's best that you have a passion for it before investing your time and effort.
Even within broader markets such as fitness or food, you can dive deeper into more defined sub-categories such as Pilates or fine dining to stand out from the crowd. Not only does this make it easier for you to keep track of the latest developments and trends in that field, it also allows you to offer more valuable content and expertise.
Take note!
Before choosing affiliate programs or discussing topics, always check on whether your content is appropriate for your region. Different countries have different regulations to govern marketing and advertising of products in some categories.
Showcase your expertise
Now that you've chosen your niche, the next step would be to find a platform to start building your brand.
One option would be to host your own blog or website. This is a great way to showcase your expertise as it gives you the flexibility to post articles, videos, images or even illustrations, and you can simply tag affiliate links to your content.
Aside from that, don't forget to tap on to trendy social media platforms such as YouTube, Twitter, LinkedIn, Instagram, and Facebook.
Depending on the type of products or services that you are trying to market, you can easily mix and match the right platforms and media for maximum engagement with your target audience.
Here's an example. If you are on an affiliate programme with Forex4you, it's a good idea to use Twitter to offer useful tips on stock trading as it is the perfect platform to deliver short and succinct information. Not only should you include affiliate links to your tweets, but you can also value-add by providing readers with links to your blog for more in-depth information on the subject.
Take note!
Managing your own website can get overwhelming as your online presence grows. Try to use a site management tool that will make this much easier for you and choose a hosting service which gives you the flexibility to rapidly scale up as your site traffic increases.
Create content that matters
Nothing will matter if your content is not appealing, engaging, or compelling to your audience. This means that your content must be not only valuable and credible, but fresh, timely and entertaining as well. Consistency is key too, so try to post new content regularly so that your audience knows when to expect your next golden nugget of knowledge on the products and services offered by your affiliate partners.
Another effective way to generate more traffic is to latch on to trending topics related to your domain. Keep track of the newest market developments, and generate and attach corresponding hashtags to your content. This helps to ensure that your content will pop up when those keywords are searched.
Most of all, always be genuine. Your audience is savvy enough to differentiate a sales pitch from content which is authentic.
Take note!
Always monitor what works better and what doesn't. This will help you to fine-tune the effectiveness of your content for better returns and help grow a loyal viewer/reader base.
Amplify your voice
If you are shouting in an empty room, it doesn't matter if what you have to say is the most important thing in the world – nobody will hear it!
Find ways to amplify your voice and magnify awareness of your brand by offering promotions or giveaways. You can also conduct AMA (Ask Me Anything) sessions to better engage and bond with your audience and build up your brand personality.
What's more, other than the most popular social media platforms, you should also explore up-and-coming emerging channels like Clubhouse and Twitter's Spaces.
Take note!
Everyone's doing live shows right now, but they are not without their flaws. Remember that anything you say cannot be taken back in such a format, so plan, practice and rehearse once more before you hit that "Go Live" button!
Nurture your audience and network
We've left this piece of advice for the last as audience engagement is one of the most overlooked aspects of the process. Even if you have the best content around, your brand will reach a stalemate if the communication is just a one-way street.
Try to engage your audience as much as possible in the comments sections, and initiate conversations and discussions on the latest topics that are relevant to your field.
You can also quickly grow your network by reaching out to other influencers to share ideas and explore opportunities to collaborate, cross-sell, and tap into each other's pool of readers and viewers.
Take note!
Comments sections can be mean! Always take such unpleasantness with a grain of salt and focus on feedback that are genuinely useful in helping you improve.