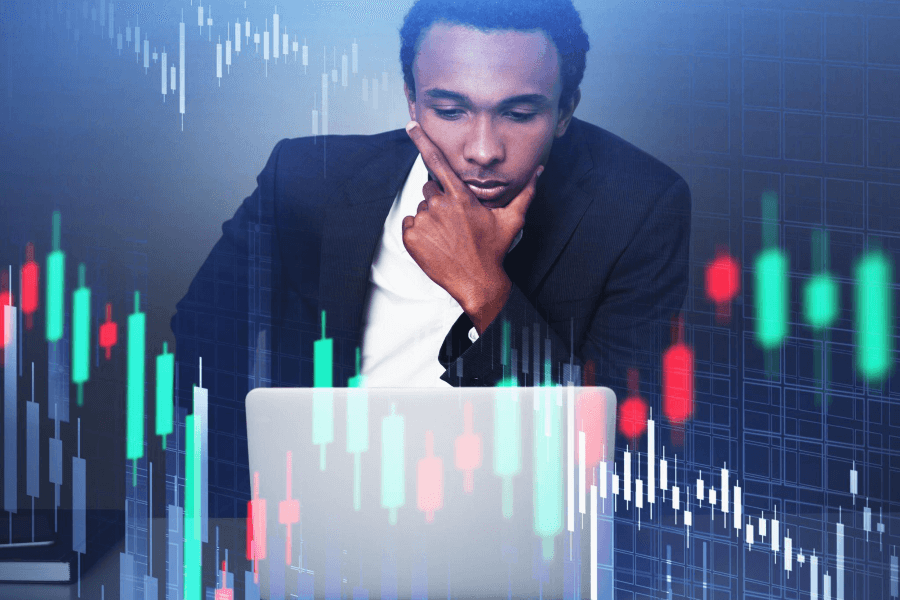 A trader can have the best ideas, but unless they have the right tools at their disposal, they might struggle to execute on these ideas. A trading platform can greatly impact the long-term results of a trader. One of the areas that these platforms can make a big difference in is the speed at which the trade is executed.
By using a trading platform with optimal execution speeds, you can be sure that you are not missing out on any opportunities. You will also be able to utilize advanced tools and charting capabilities to spot trends, find entry and exit points, as well as generate signals to help guide your trading.
One of the leading trading platforms that are used by countless people all across the world today is those that come from MetaTrader. The most popular version of this trading platform is MetaTrader 4, while MetaTrader 5 is also growing in popularity in recent times.
The majority of leading brokers will offer a MetaTrader trading platform, particularly if the broker does not have its own proprietary trading platform. Hence, traders across the world are very familiar with MetaTrader platforms. This article will look at just why MetaTrader is so popular among traders and exactly what benefits you can get by using this as your go-to trading platform.
What exactly is MetaTrader?
The company behind the trading platforms of MetaTrader is MetaQuotes Software. Since launching its first trading platform, this company has managed to generate plenty of success.
MetaTrader 4 first hit the market back in 2002 and it was in 2010 that MetaTrader 5 was launched. Some people mistake MetaTrader 5 as just an upgraded version of MetaTrader 4. In reality, it is a different type of trading platform with many different capabilities and features from MetaTrader 4.
MetaTrader 4 still remains as the go-to option for many traders across the world. Every other broker that you look at is likely going to have this as one of their support trading platforms.
Why are MetaTrader trading platforms so popular?
There are a number of different reasons as to why so many people enjoy using MetaTrader trading platforms. One of its most basic advantages is that it runs smoothly on nearly every type of device without leading to slower speeds. It is also very efficient and almost never experiences any downtime or glitches. Additionally, the interface is intuitive and easy to use.
There are also plenty of customization options available and you get access to many indicators and charting tools. In total, you have over 50 indicators and tools that are part of the most basic of MetaTrader offerings. This means that a trader has the ability to turn their trading platforms into something that suits their specific needs. You even have the option to download MetaTrader to your desktop or use the web-based version. There is also a mobile app that is suitable for all leading operating systems.
One of the most popular features of the MetaTrader trading platforms is the Expert Advisors. This is a feature that allows people to automate their trades. You will be able to install scripts that will program your trading actions in a simple manner.
Finally, there is a great global community of people who are using MetaTrader trading platforms. Therefore, you are able to share your ideas with like-minded people, discover new tools, strategies, and get answers to your questions through this community.
Selecting the optimal MetaTrader brokers
There are a lot of different brokers out there today for you to choose from. It is important that you choose one that has a good reputation in the space that you can trust. This means making sure that it is regulated in your jurisdiction, as well as looking at its track record over the years.
You also want to see what the trading conditions are like, such as the fees, tradable instruments, and execution speeds. Customer support can be an important consideration, as well as the variety of tools that are at your disposal. If you want to find a broker that offers MetaTrader, then this is going to be another key consideration for you.
Forex4you is a leading option
One of the brokers that consistently ticks nearly every box when it comes to MetaTrader brokers is Forex4you. It's all-around strong offering that gives traders a huge amount of flexibility caters to traders all across the world, and has developed a very good reputation over its many years in the sector. There are many great tools and features available to you and numerous different account options that are low-cost in nature.
There is plenty of leverage available for traders at Forex4you and you have access to many tradable assets through MetaTrader. You also can continue to expand your skills as a result of the great range of research and education tools.
What now?
MetaTrader trading platforms are a no-brainer for most traders in the world today - it is suitable for beginners and highly experienced traders alike. You can use these platforms with ease, not having to undergo a steep learning curve just to figure out how different things work. With Forex4you, you have the ability to test out the offering through a demo account.
As soon as you are ready, you can then commit to opening up a real money account and start trading with real money. You can take advantage of all the useful training and research tools to take your trading to another level, all while using the highly esteemed MetaTrader trading platform. The signup process is a matter of minutes, so you can be trading in no time at all.
Forex Trading involves significant risk to your invested capital. Please read and ensure you fully understand our Risk Disclosure.