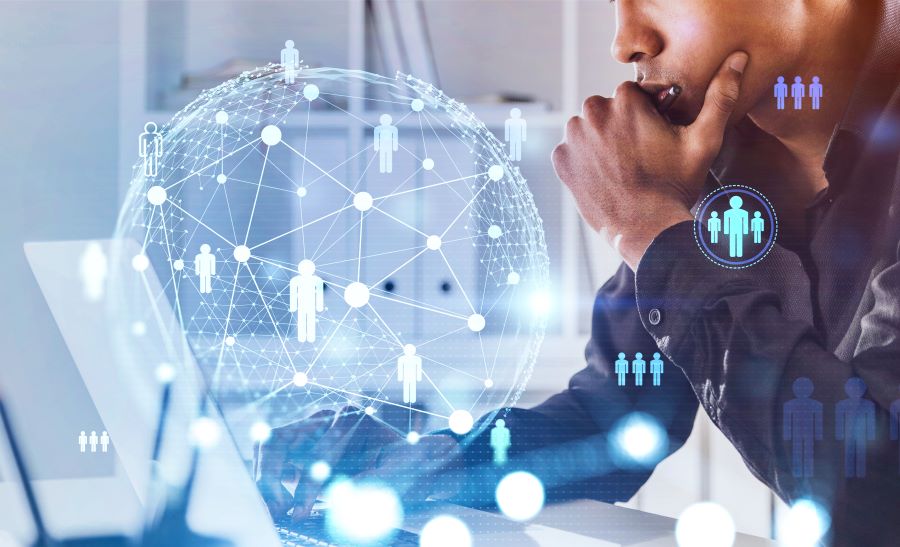 Affiliate marketing is a way to gain revenue by promoting third party businesses or products online. You can promote anything from courses, to trading brokerages and healthcare products. Start by deciding on a niche.
Unsurprisingly, affiliate marketing has become extremely popular since the start of the pandemic, as a way for people to work from home. If you have considered getting involved in affiliate marketing, but don't know where to begin, then this article will give you some useful ideas that will help you get started in this space.
Web Hosting
The importance of having an online presence for your business cannot be understated. It was never shown to be more important than during the COVID-19 pandemic when so many businesses had to shut down their retail operations for a long period of time. Therefore, they had to almost solely rely on their websites to generate sales and survive.
There are a lot of web hosting companies that are looking to get their share of the market when it comes to working with businesses that need website services. Therefore, the affiliate programs for these companies tend to be lucrative in a lot of cases, with big commissions to be earned.
For example, the affiliate program at Liquid Web gives you 150% commission on the first month. Therefore, you can quickly rack up a lot of revenue through this form of affiliate marketing. It is important that you work with a web hosting affiliate program that gives you a lot of sales support as this means getting access to a wide range of creative assets, such as banners.
You also want to make sure that you are going to be promoting a high-quality web hosting service. Look for those that have gotten good reviews from real customers, are reliable, and have a good range of services. This will add credibility to your efforts.
Webinar and Event Referrals
Event organizers are always looking to fill as many seats as they possibly can. There are numerous affiliate programs on offer that allow you to earn a commission when you get someone to sign up for an event. With social distancing wreaking havoc on in-person events, webinars have become more and more important.
The Ninja Webinar platform has an affiliate program that pays out 30% commission per month for referrals if the user remains on its platform. This offering gives users access to management software tools so they can create their own webinars. If you direct someone to this platform and they make a purchase within 90 days of using your affiliate link, you will get your commission.
Passion Reviews
One of the best pieces of advice for people who are looking to get started in affiliate marketing is sticking with a subject matter that you are passionate about. You might be interested in food, pets, or fashion. Whatever the case may be, you often get better results when you have a lot of experience and knowledge about the products and services you are promoting.
There are affiliate programs out there today that allow you to get a commission when someone reserves a table for a given restaurant. The higher-yielding sectors are often luxury beauty and clothing. There is often a huge range of products available on these websites, allowing you to quickly build up commission as you direct traffic to these offerings.
Trading
If you are someone who has a lot of experience when it comes to finance and trading, then this could prove to be a good option for you. There are many leading forex trading brokers in Nigeria that offer attractive affiliate programs.
For example, at Forex4you, you will get a 50% commission on all earnings for a given client that you get to sign up. If you get a partner on board, there is further commission. Even if this partner refers Forex4you to someone else, you will also get a commission. Therefore, the tiered structure means that you can quickly accelerate your earnings again and again.
The more partners or clients that you attract to the platform, the greater that your monthly revenue is going to be. Once you have a good trading record, you should be able to attract more and more people.
Email Marketing
These days, most people are going to be using email on a regular basis. This is why it is an important marketing tool for businesses. A lot of companies are looking to regularly contact people via email in order to promote awareness of new campaigns and promotions.
There are also some email marketing software companies that have affiliate programs. For example, the Constant Contact affiliate program will give you $5 for each qualified lead. There is also a $105 referral fee when someone you directed to the platform signs up for an account. There is also no limit on the number of referrals, which is not always the case, and there is a wide range of creative assets available for you to use in order to enhance your promotional abilities.
Conclusion
As you can see, we have only scratched the surface with some examples of interesting affiliate marketing ideas. It is often a good idea to stick to one type of approach and see if you can get results before moving on to another idea. You can learn a lot along the way as to what works well and what should be avoided.