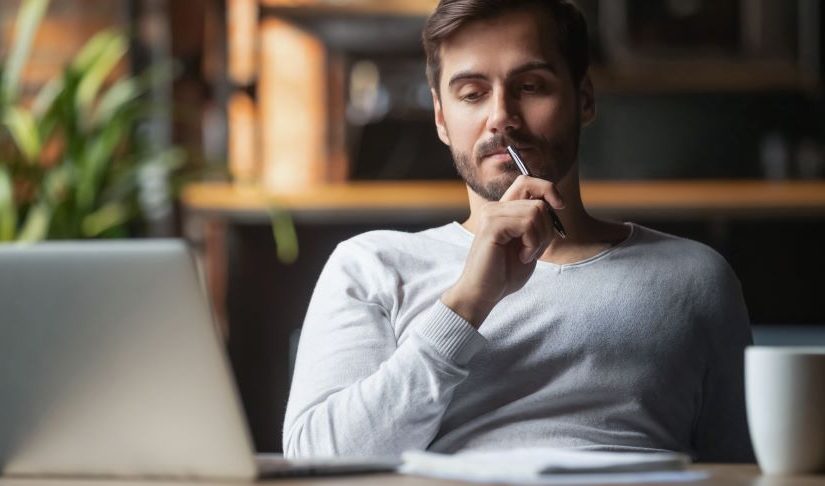 To be a successful Forex trader, the ability to read, analyze and predict global market activity is crucial. But another factor which is just as important is your choice of Forex broker.
A good broker should provide the best environment and features for you to realize your trading goals. More importantly, they should be reliable. So how should you go about selecting one? Here are five critical considerations for you to consider.
1. Trustworthiness
When it comes to trading brokers, there are countless options available. However, not all of them are trustworthy or secure. If you're not careful, you might lose your hard-earned money to misplacement or fraud. For that reason, always choose a broker that operates within a regulatory framework. You can also search the regulators' online registries to confirm that your broker is licensed with them.
Next, you should ensure that the broker keeps client funds secure and separate from the company's operating funds. Proper fund segregation guarantees that clients' funds will not be at risk in the unlikely event that the company becomes insolvent. Forex4you ensures proper client fund segregation by placing them in a variety of banks simultaneously.
2. Transparency
Every Forex broker has its own policies when it comes to fees and charges. They should mention these charges upfront. For example, Forex brokers usually charge a small fee for deposits and withdrawals. There may be other charges such as overnight funding fees, currency conversion charges and inactivity fees. On your end, be sure to do research and know exactly what charges you might be liable for.
The broker should also be upfront about its performance as a company. This lets you gauge the company's financial stability, and gives you the assurance that your funds are in safe hands. At Forex4you, a reputable "Big Four" auditing firm conducts the audits for our annual performance reports. They are then shared on our website.
3. Customer-focused
Forex trading takes place 24 hours a day, 5 days a week so it makes sense that customer service should be available throughout. Trustworthy Forex brokers usually offer support through multiple channels like phone, email, live chat and social media.
Do some research to find out how easy it is to get access to a live person. Also, assess the customer service team's ability to answer your queries on time. They should be able to handle questions regarding your trading account, technical support and more. At Forex4you, our customer support is available 24/7 and in multiple languages.
4. Easy and Reliable Trading Platform
The Forex broker's trading platform is another crucial consideration. After all, it is the portal through which you carry out your trades in the Forex market. As such, it is a no-brainer that the platform should be well-designed and easy to navigate. You should be able to trade without any hassle and delay, which is important given the time-sensitive nature of Forex trading.
On top of that, the platform should also offer technical and analytical tools to aid your trading decisions. Other considerations include features like automated trading, copy trading, trading alerts and more. These all contribute to an easier, more convenient trading experience.
One of the most popular platforms is MetaTrader 4 or MT4, which many brokers offer. It is ideal for beginner and veteran traders alike thanks to its user-friendly interface. It is also known to be fast, responsive and reliable. Some Forex brokers also build their own trading platforms. At Forex4you, besides the well-known MT4, we have also developed a full-featured trading platform designed for our clients using our proprietary trading technology.
5. Competitive Trading Conditions
As a Forex trader, it is important to take note of certain conditions that will determine your profitability. One of these is leverage. The higher the leverage, the higher the potential for profit. For context, if a broker offers a 1:100 leverage, a trader with an account size of $1,000 can hold a position that is valued at $10,0000.
Spreads are another consideration, where you generally want them to be as narrow as possible. Forex4you offers different trading accounts which feature different spreads. For the Classic and Cent accounts, fixed spreads are from 2 pips. In the Pro STP and Cent NDD accounts, spreads are from 0.1 pip. These relatively narrow spreads equate to more affordable trading and chances for profit. Commission-free trading is also offered in the Cent and Classic accounts. Commissions are charged at 10 cents to $8 per lot, which places Forex4you in a competitive position with other brokers on the market.
Overall, having a trusty and reliable Forex broker gives you peace of mind with more time to focus on your investment strategies. Do your research before committing to a broker and you can increase your chances of success. Forex4you has been around for over 15 years as a leading Forex broker that is trusted worldwide with over 2 million accounts created to date. It was also awarded the "Broker of the Year, Asia" in 2021 by International Investor Magazine. Do explore our website to learn more.
Forex Trading involves significant risk to your invested capital. Please read and ensure you fully understand our Risk Disclosure.