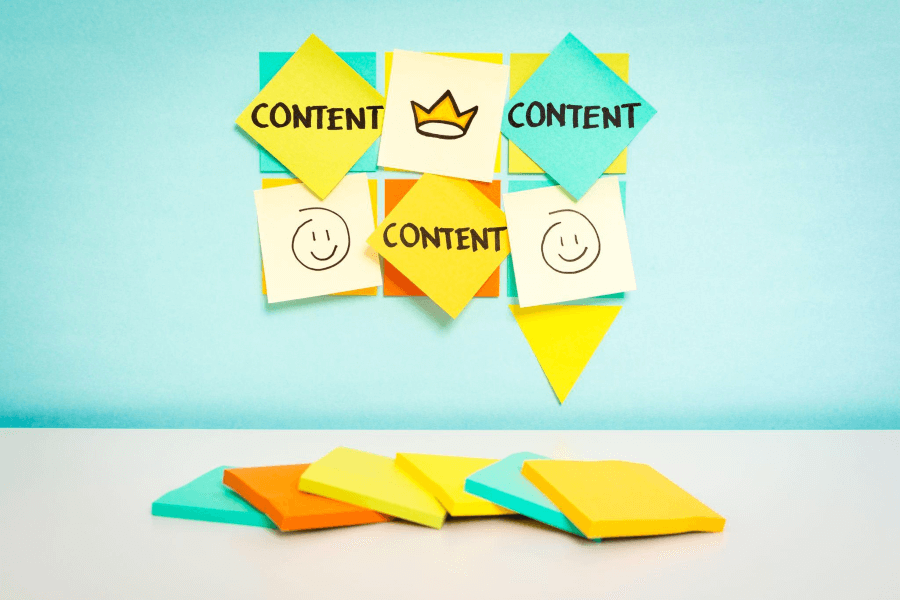 Affiliate marketing is something that a lot of people have thought about trying out for themselves. Many have generated a great level of success because of their efforts in this space. They often base their efforts on a sector that they have an interest in, which makes the process even more enjoyable. This article will look at five key pointers that leading affiliate marketers have used to great success over the years.
Choose an area of interest
If you are just starting off in the affiliate marketing space, it is usually advisable that you choose a focus market or niche that is familiar to you. This allows you to capitalize on your existing base of knowledge and experience within a given field. Most successful affiliate marketers tend to stick to a field that they have success in, and this very often ends up being an area of interest.
This is particularly useful when your area of interest is a vertical that needs you to have plenty of specialist knowledge in order to distribute useful content, such as the stock trading world. For example, if one is involved in an affiliate program of a forex broker, the commission that one can earn will often be a lot greater if they have plenty of direct experience in this sector.
Another way in which successful affiliate marketers choose an area of focus is by looking at the latest hot trends. However, it can become easy to lose interest in this given area if it is not something you have a passion for. The hot trends also will often die out quickly, as compared to more mature and long-standing sectors.
Key Takeaway
You need to put a lot of time into a domain to build it out, so it is usually preferable if it is a topic that you are interested in.
Content that matters
As soon as you have committed to a given topic, the idea is to then create a solid marketing plan that will allow you to drive people to your website. A good content strategy is going to be necessary if you are looking to make a consistent return from your invested time.
Veteran online marketer Zac Johnson emphasizes the importance of knowing your exact target audience, including their interests and demographics. This means figuring out what social media sites and forums they frequent and the type of content that they enjoy consuming.
You can also engage with other bloggers and sites that are in your niche and link your site to their content. Over time as your site gets more of a presence, they might return the favor, which will be a boost for your search rankings.
Key Takeaway
Valuable content is a must in order to cultivate an audience.
Lay the foundations
As well as having good content, it is important that you lay the foundations in order to cultivate a strong level of trust. This will allow you to be seen as a credible source of information. Pat Flynn has been a leading affiliate marketer for more than a decade and he says that nurturing a level of trust can take a long time and requires consistent work.
Therefore, patience is a must. You can add value to your audience by giving the latest and best information, as well as offering freebies. As time goes on, you can also get suggestions from your audience as to what else they would like to see through your content. Building a relationship with your audience and other marketers in your space is key to successful affiliate marketing.
Key Takeaway
Building relationships and networking is a key factor of success in this space.
Take a long-term horizon
If you are looking to carve out a long career in the world of affiliate marketing, you need to be patient and be willing to stick it out. This is not something that is going to quickly build a ton of wealth; success takes time. Time and effort are key components of a successful affiliate marketing plan.
This includes being able to learn from your successes and mistakes along the way. There are some things that you are only going to learn through trial and error. You will start to see which things work and which are not going to be a success through a lot of testing and regular refinements to optimize your offering as much as possible. Therefore, taking a patient approach is important.
Key Takeaway
There is no silver bullet, time, work, and patience is needed to reap the rewards down the line.
Drive plenty of traffic
As soon as you have completed all of the necessary research and chosen your niche, the next step is going to be bringing people over to your site. There is no point in having the best content in the world if nobody is seeing it. Therefore, you need to focus on this aspect once you have laid the foundations.
Zac Johnson speaks about how search engine traffic is very important for traffic generation. Once you have become established in the search rankings, you will start to get an automatic level of traffic flowing to your site. You also often get a better level of traffic coming through these natural means, as people are actively searching on targeted keywords.
There is also an important consideration as to where you are putting your affiliate marketing links. You need to make sure that they are located in the right areas of your product and/or service reviews. The correct placement of links can be a great way to drive additional revenue through your content, without having to restrict the content itself.
Key Takeaway
While it is important to put in the time and work to make sure that you have top-quality content, you also need to put in the time to make sure that people are going to be able to find it and consume it.