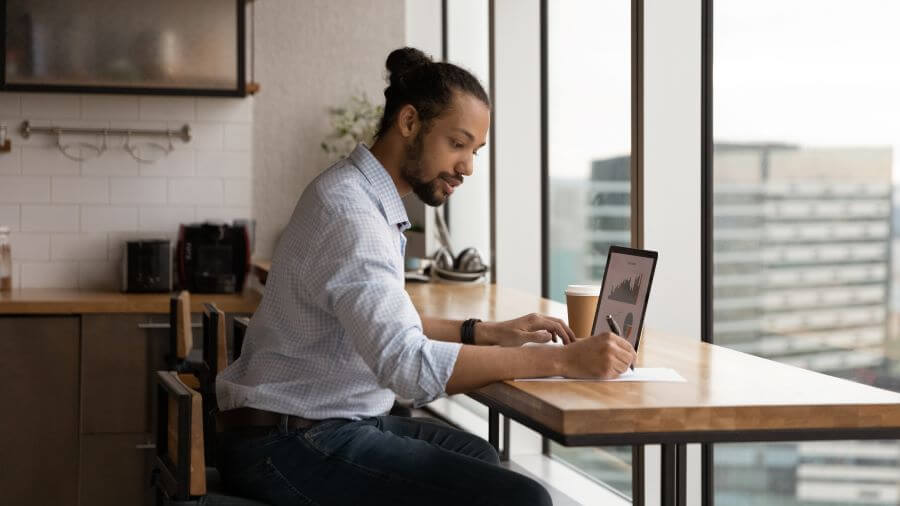 If you are a beginner in the online trading space, then there can be a lot of information to understand. This can lead to matters becoming overly complicated and intimidating at times,with many different technical terms that can go over your head if you are not brushed up on all of the relevant terminologies.
However, there is a way that even beginners can easily find the best Forex trading company in Nigeria for their needs. This just requires a bit of research in order to find the best Forex investment company in Nigeria.
Once you have completed the necessary steps, you will be ready to start trading in little to no time at all. This guide will take you through everything you need to know to identify the best Forex trading company in Nigeria.
What exactly is a Forex trading platform?
Even complete beginners will likely understand the basic principles of Forex trading. You will be trying to sell your positions for more than they were worth when you bought them. However, in order to be able to buy and sell the likes of currency pairs, CFDs, and cryptocurrencies, you need to have access to a trading platform.
Each one of the Forex trading companies in Nigeria will provide you with access to a trading platform. However, this collection of Forex trading platforms in Nigeria can differ from broker to broker.
There are various ways in which they will differ, such as the range of charting tools, analysis features, and the ease of use of these offerings. Some are available directly through a web browser, while others need to be downloaded; some will be available across a range of different brokers for online Forex trading in Nigeria, while others will be custom-built by the top Forex investment companies in Nigeria.
MetaTrader
The most common type of platform for online Forex trading in Nigeria that you will come across is MetaTrader 4. The majority of Forex brokers will have this as an option, especially the top Forex investment companies in Nigeria.
A lot of traders see MetaTrader 4 as being the gold standard of online trading. It allows you to trade everything from currency pairs to CFDs, futures, and commodities. It is an ideal fit for beginner traders as it is very easy to understand, with a clearly laid out menu system. This platform is also compatible with most computers, no matter what operating system you are using.
Besides its user-friendly nature, it also offers a wide range of different features. There are plenty of useful tutorials and resources here for you to learn the ropes. You will also usually be able to get access to a demo account for MetaTrader 4.
MetaTrader 5
MetaTrader 5 was released a number of years after MetaTrader 4. However, it is not an upgrade to the older MetaTrader 4. Instead, it brings a lot of twists to proceedings, being its own unique type of platform in its own right. It has not yet become as popular as MetaTrader 4, as many traders like to stick to their tried and tested platforms rather than becoming more adventurous.
With MetaTrader 5, there is more of a focus on the trading of commodities and stocks while MetaTrader 4 is mainly focused on Forex trading. MetaTrader 5 will be available in online and mobile versions. There are also trading robot capabilities built-in, also known as a copy trading service. It is available in more than 30 languages and is very easy to navigate. While it is a bit more advanced than MetaTrader 4, it can still be used by beginners that are learning the trading ropes.
Conclusion
There are plenty of different Forex trading platforms in Nigeria for you to check out as a beginner. Each option is going to have its own distinct look and features. Many of the leading Forex trading brokers will offer a proprietary trading platform in addition to MetaTrader 4 and/or MetaTrader 5. Therefore, you will have the option to try out both of these sides of the offering in order to figure out which one is going to be the best fit for you. You can often do so by creating a demo account and using virtual money, meaning that you will not be putting any money on the line during this testing period.
Forex4you is an award-winning broker that offers a wide selection of trading platforms. Most notably, its proprietary WebTrader , which is simple enough for a beginner to grasp straight away and is feature-rich for the more advanced trader. The WebTrader gives the MetaTrader platforms a run for their money, with its clever design and enjoyable usability. It offers advanced charting, one-click trading and allows you to select and limit slippage.
Forex4you also offers a mobile app for on-the-go trading and both the MT4 and the Forex4you proprietary desktop platform. The broker offers over 150 of the most popular assets, unparalleled leverage of up to 1:1000, lightning fast trade execution, deep liquidity and free expert market analysis and alerts for all traders.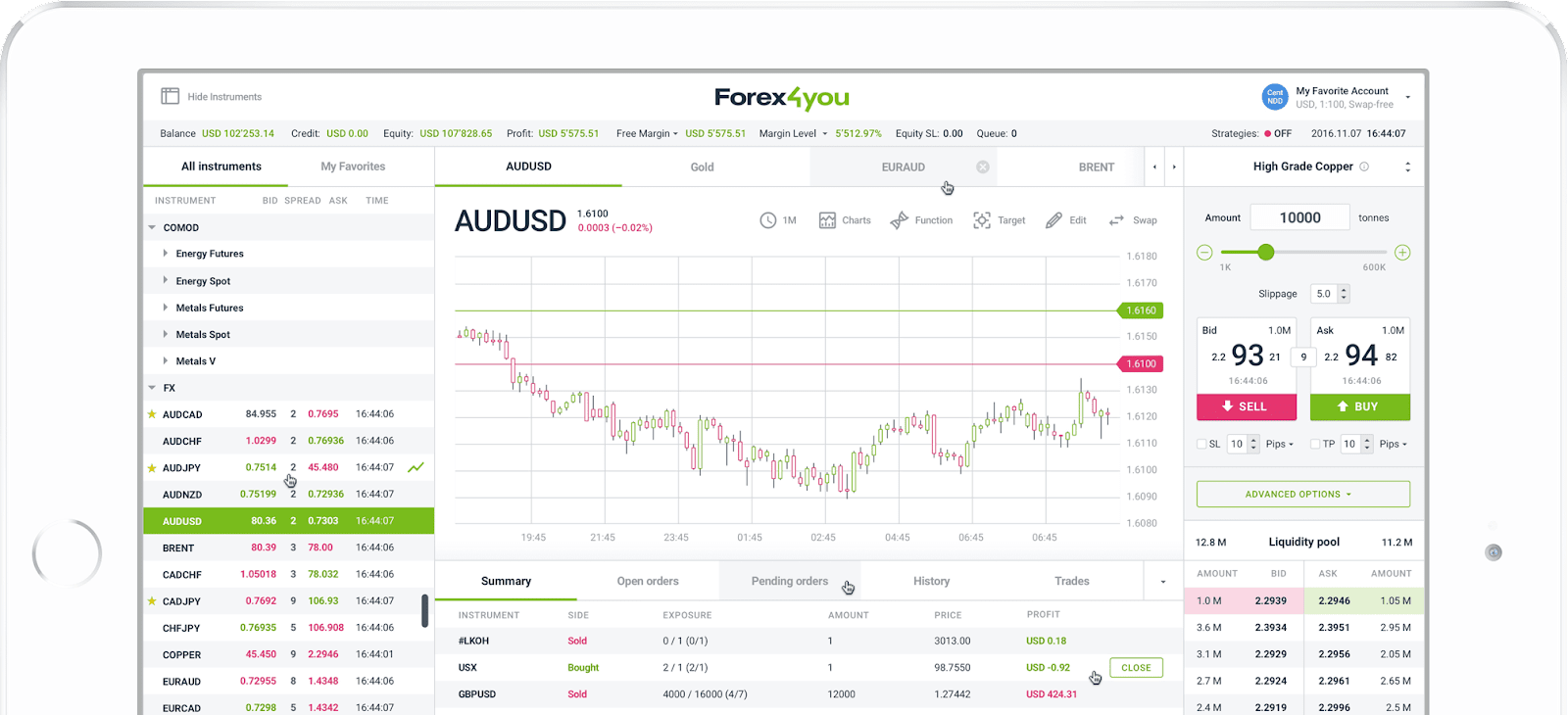 Forex4you also has an excellent copy trading product that is worth mentioning - Share4you. It allows users to browse trade leaders, to see their back performance and select whose trades to follow.
Getting started with the best Forex investment company in Nigeria takes little to no time at all, so sign up for an account today with Forex4you and you can be trading in a matter of minutes with a leading trading platform.
Forex Trading involves significant risk to your invested capital. Please read and ensure you fully understand our Risk Disclosure.